Police Confirm Dismembered Body Is Missing Law School Graduate
Macon police confirmed Wednesday that the body of Mercer University Law School graduate Lauren Giddings was dismembered, and they said some parts of the body were still missing.
DNA tests confirmed that remains found outside Giddings' apartment building on June 30 were hers. No arrests have been made in connection with her death.
A friend who had not heard from her since the previous Saturday contacted police after going to her apartment and discovering that she was not there. Friends had initially assumed that Giddings was just busy studying for the bar exam, but family members had not heard from her in that time either.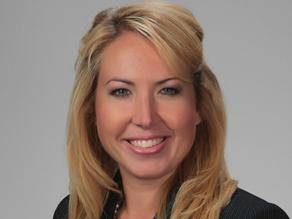 Police said Thursday that they have been taking statements from people connected to Giddings through the school and the community.
"We have been asked repeatedly about the number of 'persons of interest' or suspects in this case," Macon Police Chief Mike Burns said in a press release. "We are interested in a number of people – but the process we are utilizing entails eliminating or excluding people from consideration; determining who has an alibi and could not have perpetrated this crime."
One neighbor who has been identified as a person of interest, Stephen McDaniel, remains in jail without bond on two unrelated burglary charges for allegedly stealing from other neighbors' apartments in late 2008 and early 2009.
A K-9 search and rescue team from Dooly County was expected to be in Macon Friday conducting a search in the area surrounding Giddings' apartment building. Police said the building "remains the focus of the investigation."
Earlier this week, police sent some forensic evidence to the FBI in Quantico, Virginia for testing, but they have not received results yet. They have also worked with the city engineering department to search the storm drainage system near the apartment. Meanwhile, they are still trying to establish a definitive timeline of Giddings activities prior to her disappearance.
The police report filed by the officer who was initially dispatched to Giddings' apartment on June 30 details a suspicious scene. Giddings' purse and the keys for her door and her car were sitting on her couch inside the locked apartment. Her cell phone was on her bed with a dead battery. When officers turned it on, they found it had not been used to make calls or send messages since the previous Saturday night.
Officers also found Giddings' laptop and schoolbooks in the apartment. Her car was parked outside. As they continued to investigate, they discovered the dismembered remains outside the building.
Anyone who finds, sees or smells anything unusual or suspicious in the downtown Macon area is asked to call the Macon Police Department at 478-751-7500 or Crimestoppers at 877-68-CRIME. Police are especially interested in eyewitness accounts.
A memorial mass for Giddings is scheduled for Saturday at 6:30 pm at St. Joseph's Church in Macon.