Jacque Sue Waller Case: Husband Of Missing Missouri Mom Arrested
The estranged husband of Jacque Sue Waller, the missing mother of young triplets from Missouri, has been arrested on charges unrelated to his wife's disappearance.
James "Clay" Waller, 40, was charged Friday with stealing and harassment. The charges have nothing to do with his estranged wife's disappearance, police said.
According to Laura Long Helbig, a friend of Jacque Waller's family, probable-cause documents state that Clay Waller, a former cop and construction business owner, allegedly accepted a check for $55,000 from a company in April 2010 for construction work he never did.
The harassment charge allegedly stems from a complaint made last week by Gary Hill, a former friend of Clay Waller, who told police that Waller threatened to kill him.
The probable-cause statement said that Hill's estranged wife had filed an order of protection against Waller but that it had not yet been served. Hill's wife had asked him to tell Waller to leave her alone. When Hill spoke with Waller over the phone, Waller allegedly told him he was going to kill him. Waller told police he didn't threaten anyone, Helbig said.
Waller was scheduled to appear in court Monday in front of Judge Gary Kamp for arraignment, but the hearing was delayed because Waller's attorney asked for a change of judge.
Jacque Waller, 39, of Cape Girardeau, was last seen on June 1 when she went to Clay Waller's house to pick up her son. The child was not at the home when she arrived, and what happened to her after that remains a mystery.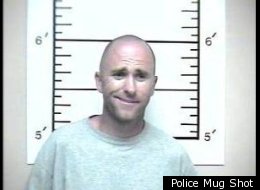 The estranged husband of Jacque Sue Waller has been arrested on charges unrelated to wife's disappearance.
During police questioning, Clay Waller said his wife arrived at his house around 4 p.m. He said they got into an argument and she stormed off on foot. Waller said he left and that when he returned about two hours later, her car was gone. The vehicle was later found abandoned on nearby Interstate 55 and one of its tires was flat. Jacque Waller's purse, keys and cellphone were not found inside the vehicle, police said.
Jacque Waller's Anthem Blue Cross Blue Shield business cards were recently found inside a packet along Missouri Route 177, roughly 10 miles from where her car was found. Waller, according to police, is a manager at Anthem Blue Cross Blue Shield in Cape Girardeau.
"Clay is not responsible for his wife's disappearance and we have substantial evidence to support that claim," Reynolds said. "We will not comment on the evidence at this point as there is an ongoing police investigation. It is sufficient to state that the police do not consider Clay a 'suspect' in Jackie's disappearance and they have repeatedly said there is no evidence that a crime was even committed here."